Support Files
A Document Creator Support File (.dcrz) is a file containing the Document Creator layout, schema and a dataset for a report. Therefore, a support file can be used to run reports independent from the Dynamics 365 Business Central database from which the report was originally generated.
Creating Support FilesLink
A support file can be created from the Report Layouts page invoking the Create Support File... action. This action will open the request page of the report for setting filters and options for the dataset.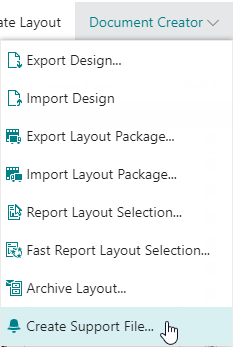 Analyzing Support FilesLink
A support file can be analyzed on the Document Creator Support File Analysis page. You can upload the support file via the AssistEdit-button of the Support File field. After uploading the support file and configuring settings on the page, you can use the Run Report action to run the report with the specified parameters and download the output file for analysis.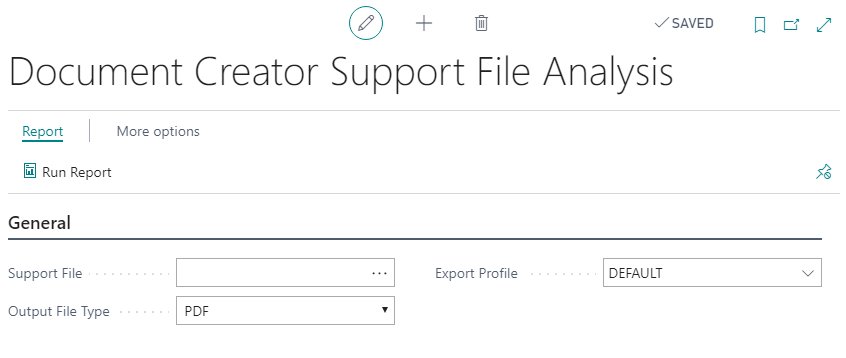 ---
Last update:
March 24, 2022